PurpleTutor is an online platform that provides live coding classes to kids  the age group of 6 to 16. As we know, leaders are about Excellence and Independence, therefore, PurpleTutor helps to build Independent Coding Confidence in every single child, thereby creating Future Tech Leaders!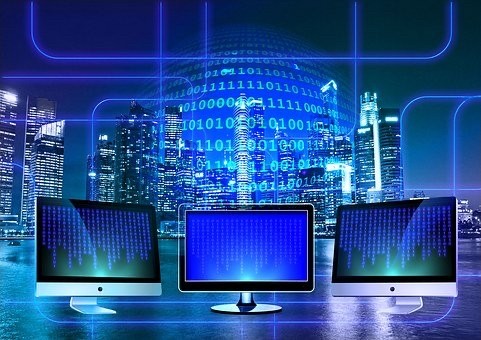 They want to help parents ensure that their child's relation to technology is not just that of a passive tech consumer. Every project done by them is measured not just on the output but on their confidence & ability to make it entirely on their own.
How coding from PurpleTutor helps a child? 
In general, coding helps your child expand their creativity, boost logical thinking & builds problem-solving skills. 
PurpleTutor focuses on developing 'skills' rather than 'syntax', to make children:
Global Collaborators

Computational Thinkers

Digital Citizens

Innovative Designers
At PurpleTutor, Children will learn computational thinking skills, which are a set of skills required to understand and create technologies of the future. 
Skills such as Decomposition – where they learn to solve a big problem by breaking it down into smaller problems rather than getting overwhelmed by it, or Abstraction – where they can identify useful information and extract it from a huge pile of data.
Courses Offered by PurpleTutor
Purple Tutor offers various courses for each age group which can be customized as per the need of your child. The courses offered are as follows: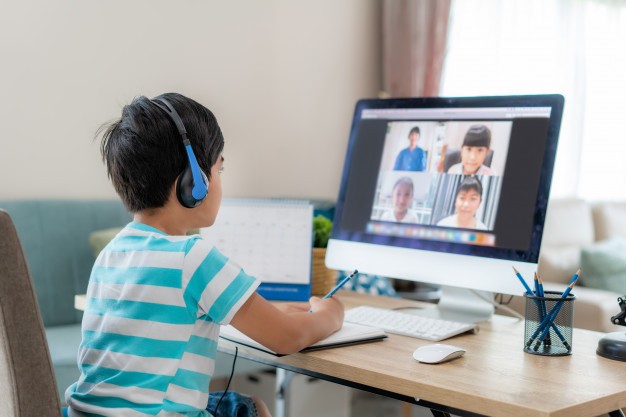 Lil Champs: Age 6 – 9
Students develop a deep understanding of the core programming concepts in a block-based environment, which helps in developing logical thinking and problem-solving skills. They explore the basics of Artificial Intelligence and develop projects on Scratch using the machine models trained by them. Students also develop their own apps using the Thunkable programming interface. One of their apps is then published on the Playstore/Appstore. This develops and nurtures  their creative and design thinking skills.
Young Learners: Age 10 & 11 
Students create interesting static scenes, 2D animations, and interactive games by developing code in  JavaScript. This develops persistence, design, and problem-solving skills in them. They create interesting patterns, drawings, and simple animations by writing code in Python which in turn develops their computational thinking skills. Students also explore Artificial Intelligence/ Machine Learning and UI/UX design basics by developing their own apps using the Thunkable interface.
Early Achievers: Age 12+
In this course, students dive deeper into the Python programming language. They start with learning the basic concepts of sequencing, loops, conditions and move on to the advanced concepts of data types, variables, functions, string, and list manipulations. The projects created by them develop their logical thinking and computational thinking skills. Their design and creative thinking skills are developed in the Javascript module where they create numerous art, animation, and game projects. They explore the CV2 library of python and learn how the computer manipulates images and videos during the Artificial Intelligence and Machine learning module. 
What is unique about PurpleTutor?
PurpleTutor has been founded by educators and technology leaders from IIT, IIM, CMU & Amazon. They have a community of 90,000+ students from 50+ countries. 
What's more appealing about PurpleTutor is that it mandates every teacher to have a formal computer science degree. This ensures that every PurpleTutor Child gets a good quality instructor.
They provide in-house training (PurpleTutor Academy), where teachers are trained to let the students lead the curriculum journey as per their creative ideas, ability, and interest.
Why do I recommend PurpleTutor?
The 1-hour trial session was thoroughly enjoyed by my son as it was taken by one of their expert teachers. We were overjoyed in receiving a trial class completion certificate afterwards. 
The process of booking a trial session is quite simple, all you need to do is click on this link, and schedule a session at your convenience. If you like the session, you can continue by enrolling in any of the available courses and your child can continue his/her learning journey with them. 
I highly recommend Purple Tutor for every child to develop the skills of the future and develop an independent coding confidence.
Want to try a session with Purple Tutor?
Book a FREE 1 hour trial session today!
Where to find it?
PurpleTutor
---
Advertorial
---
Thanks for your continued love and appreciation for our media. We love to collaborate with brands and we love to get feedback from our readers. Did you check our platform "SocialMediaMomSG" for mompreneurs, local brands and ladies?
Drop a line on RainbowDiariesWorld@gmail.com / Shub@RainbowDiaries.com or Click here to get in touch with us. Happy to connect!